Church Services have now resumed. 9AM each Sunday.
Church Services are also streamed live on ZOOM!
Phone Church office for details on 4055-4039
Christmas Day Service, 25th December 2020 at 8AM
Due to Covid-19 requirements please book at
https://www.eventbrite.com.au/e/129958773189
Image by Jeff Jacobs from Pixabay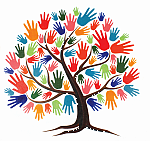 Welcome to Edmonton Uniting Church. Thanks for dropping by. We are a diverse multi-cultural and multi-generational church connecting with Jesus in our community. We minister to people of all ages, ethnicities, and backgrounds. Single, or married, with or without family – all are welcome.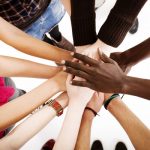 "Connecting with Jesus in our Community"
Our people are our most valuable resource. We believe in the priesthood of all believers, with every person empowered to minister to others as God leads them and enables them through the power of the Holy Spirit.
Worship
Sunday worship is a time
of celebration and reflection for all ages combining both traditional and contemporary worship styles.
Kids
Children are actively encouraged to participate in the worship service.